Our work is multi-faceted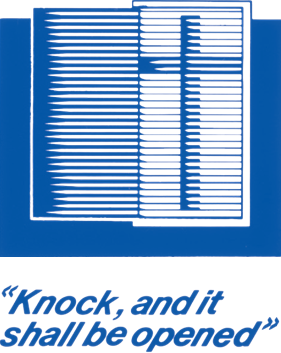 The work of Open Door Communication Ministries, Inc. (ODCM) is conducted through its Programming and Publishing Divisions. Under Programming, the Ministry conducts The From Slavery To Victory Education Project (FSTVEP) and Strong Man Ministries launched in 1994 and 2005 respectively. While both of these Programming works use media, they produce unique programs and resources out of their different emphases and activities. Our Publishing Division serves the print needs of the FSTVEP and Strong Man Ministries. ODCM also has Administration and Marketing Divisions carrying out these important corporate functions. Learn more about the work of the Ministry through our Programming and Publishing Divisions as they are briefly presented with related Web Site links below.

Programming And Publishing
Strong Man Ministries
In the summer of 1998 Founder, Rev. Robert Kelley, rolled out the "Releasing The Strong Man Seminar" as the next major component of The From Slavery To Victory Education Project. By October 1, 2005 that humble beginning became Strong Man Ministries. This important outreach to men of all backgrounds seeks to restore them, their families and communities. It operates in three key areas: Evangelism, Ministry and Instruction. Rev. Kelley has written The Strong Man Of God: Back To Basics book and Companion Men's Group Study to instruct men.
The FSTVEP
The From Slavery To Victory Education Project is the fulfillment of a burden Rev. Kelley has had to make a difference among black Americans. Its long-term objective is to present a biblical worldview of and such a compelling case for the purposeful activity of God in black American history that salvation and revival comes to many. He has written and produced an award winning national Radio Special for the project. As well, he had a nationally syndicated article published in 1995 and wrote archived Journals viewable on the Web Site.